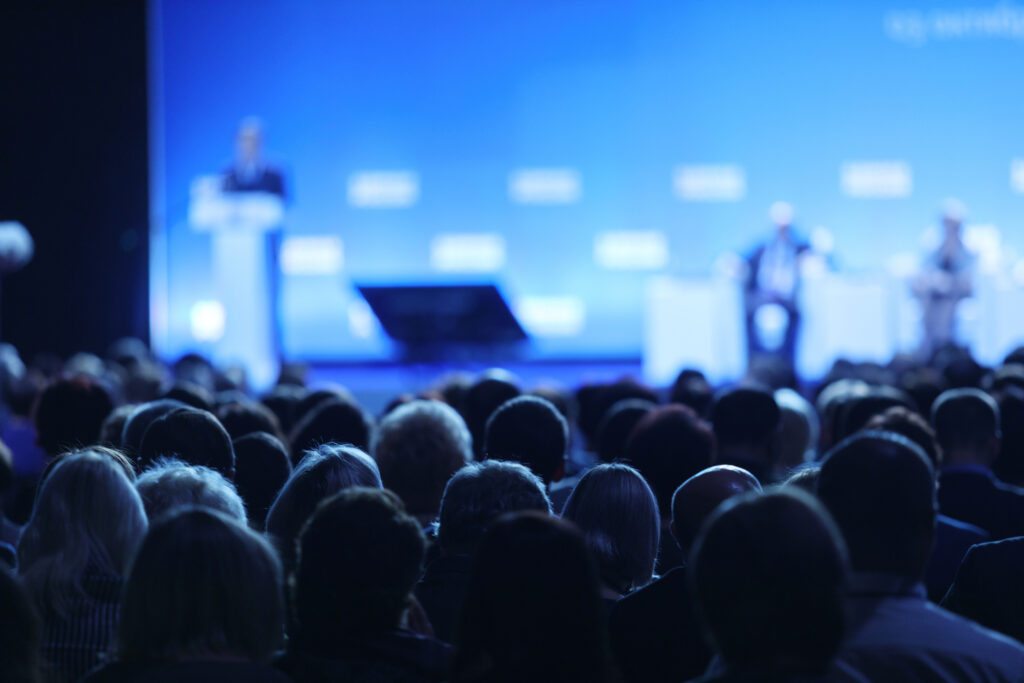 A hybrid event is an event that takes place with guests present at a physical location and has additional guests joining remotely over the internet. As the numerous advantages of virtual events are realized, it is apparent that many future events will contain at least some virtual elements. Having produced live events for over two decades and numerous virtual events over the course of the last year, MDM has become an expert in hybrid event production.
Learn More About
Hybrid Events
When planning a hybrid event, it is important to consider your guests who will be joining remotely. You want them to feel included and just as much as a part of the event as those in physical attendance. The ultimate goal is to bring both groups together as a cohesive audience.
For a truly successful hybrid event, you can't just stick a camera in the back of the room and live stream the event to a social media site. You must have a well thought out strategy for your hybrid event that actively engages your remote audience just as much as your in-person guests and connects the two groups.
Benefits of a Hybrid Event
Producing a hybrid event is definitely more challenging than producing a completely in-person event or a completely virtual event due to the additional planning and technology required. Do expect to spend more but take into account the many benefits and potential ROI of adding a virtual audience to your event:
Additional Event Production Services:
If you're looking for a Chicago hybrid event production company to help create
a successful hybrid event, contact us today for more information.
Learn More About
Hybrid Events